Welcome to Forgotten Technologies Pte Ltd!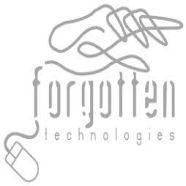 Forgotten Technologies offers a wide range of IT-related services and solutions that cater to all your business needs.
In an ever changing and evolving business environment, our industry experts have the practical knowledge, proven capability and unparalleled reach to help you navigate the complex maze of IT, no matter what the challenge.
Our Paradigm
One size doesn't fit all. We recognize that every organization has its own unique needs and challenges. Ergo, so are the solutions needed to tackle them.
In addition to being vendor neutral, we strive to provide solutions that are robust, reliable and secure. By minimizing disruptions, you have more time and resources to focus on your core business activities. Here are some approaches we actively incorporate into our product offerings: